The Cost of Living in NYC Continues to Rise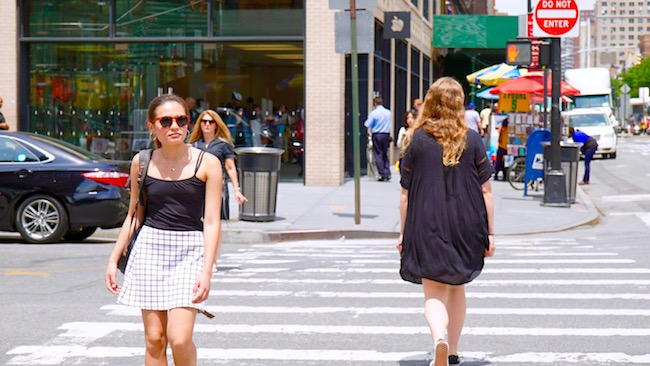 NEW YORK – The cost of living New York City continues to rise with residential real estate hitting record prices in 2017 according to a June 2017 report by Politico.
According to a second quarter market report by real estate brokerage firm Douglas Elliman, the average price of owning a residential property in New York City has climbed 8% to the cost of $2.2 million. The average rent for a two-bedroom apartment in New York City is currently set at $3,156 according to a May 2017 Report by Rent Jungle.
"On top of rent, groceries being more expensive, paying for your laundry, all of those little things add up," said Ashley Mango, recent college graduate currently living in the pricey Gramercy Park neighborhood of Manhattan.
While the most expensive neighborhoods are in the borough of Manhattan, including TriBeCa and SoHo, four of out of the top ten most expensive neighborhoods in New York are in Brooklyn, including DUMBO, Brooklyn Heights and Boerum Hill according to PropertyShark.
"You have limitless opportunity, but you are very aware of how expensive it is," said Megan Collins, a resident of New York City since 2001.
Renewal leases also come with rent increases, as outlined by the official website of New York City. Through September 2017, residents with 2-year leases will see an increase of 2% in their rent, and through September 2017, one-year leases will be increased by 1.25%.
The cost of food additionally burdens the citizens of New York. While the bill at a restaurant in New York City is  50% to 67% higher than the national average, groceries are not much cheaper; they are between 28% and 39% higher than the national average according to Smart Asset.