ACCPD Builds Community Relations, Strengthens Communication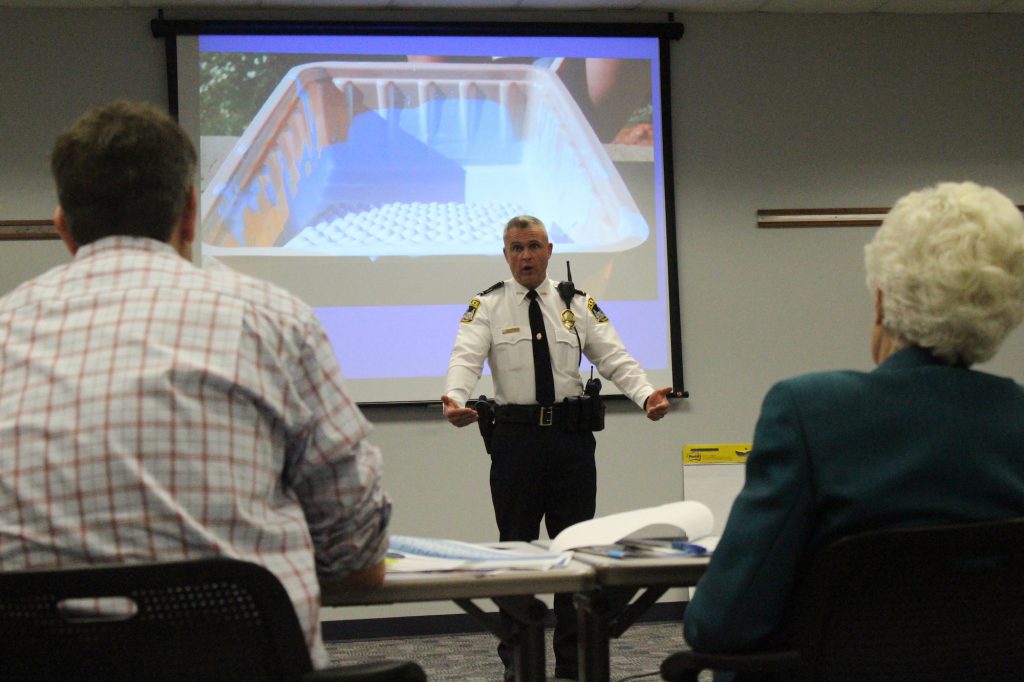 ATHENS, Ga. – The Athens-Clarke County Police Department (ACCPD) is using a new strategy of community oriented policing in hopes of changing the relationship between local law enforcement and the public.
The policy, implemented by ACCPD Chief Scott Freeman, gets officers out of their patrol cars and into the community to build stronger bonds with the people they serve and will usher in the next era of policing in Athens, Freeman said.
Click below to watch an interview with the University of Georgia's Dr. Brian Williams on community policing. 
"I think the best definition of community policing is that it's not a policy; it's a philosophy, a mindset," ACCPD Public Information Officer Epifanio Rodriguez said. "It's about getting out into the public and working as one with the community."
That philosophy is drastically different from policing strategies of the past; during most of the 20th century, the relationship between police and the public was truly an "us against them" mentality, Freeman said.
"It's time for us to break the mold of traditional policing. It creates problems," he said. "We need to focus on a new era of policing, and I truly believe that it can start here in Athens."
Click below and listen to community policing in action in Athens. 
The ACCPD chief also stressed the importance of his force setting the standard for departments across the country, something Freeman believes has already begun. From simply getting out of their patrol cars to chat with people, to the nearly 40 events like Shop with a Cop, youth summer camps and neighborhood cookouts, there are dozens of ways that officers can engage with the community in Athens, he said.
According to Rodriguez, the goal of these activities is to create an open line of communication with the public while also building trust for law enforcement in the community.
"I think we all know the mindset of the past. The trust for police in this environment was not there," Rodriguez said. "But now, we're seeing people willing to interact with officers, willing to talk to them and have candid conversations. That can be nothing but a good thing for this community."
Solid communication with police is just one of the benefits of community oriented policing — according to a report from the United States Office of Juvenile Justice and Delinquency Prevention, a reduction in juvenile crime and a better educated citizenry and police force are also incentives for the program.
Visualize the results of community policing in Athens with the infographic below.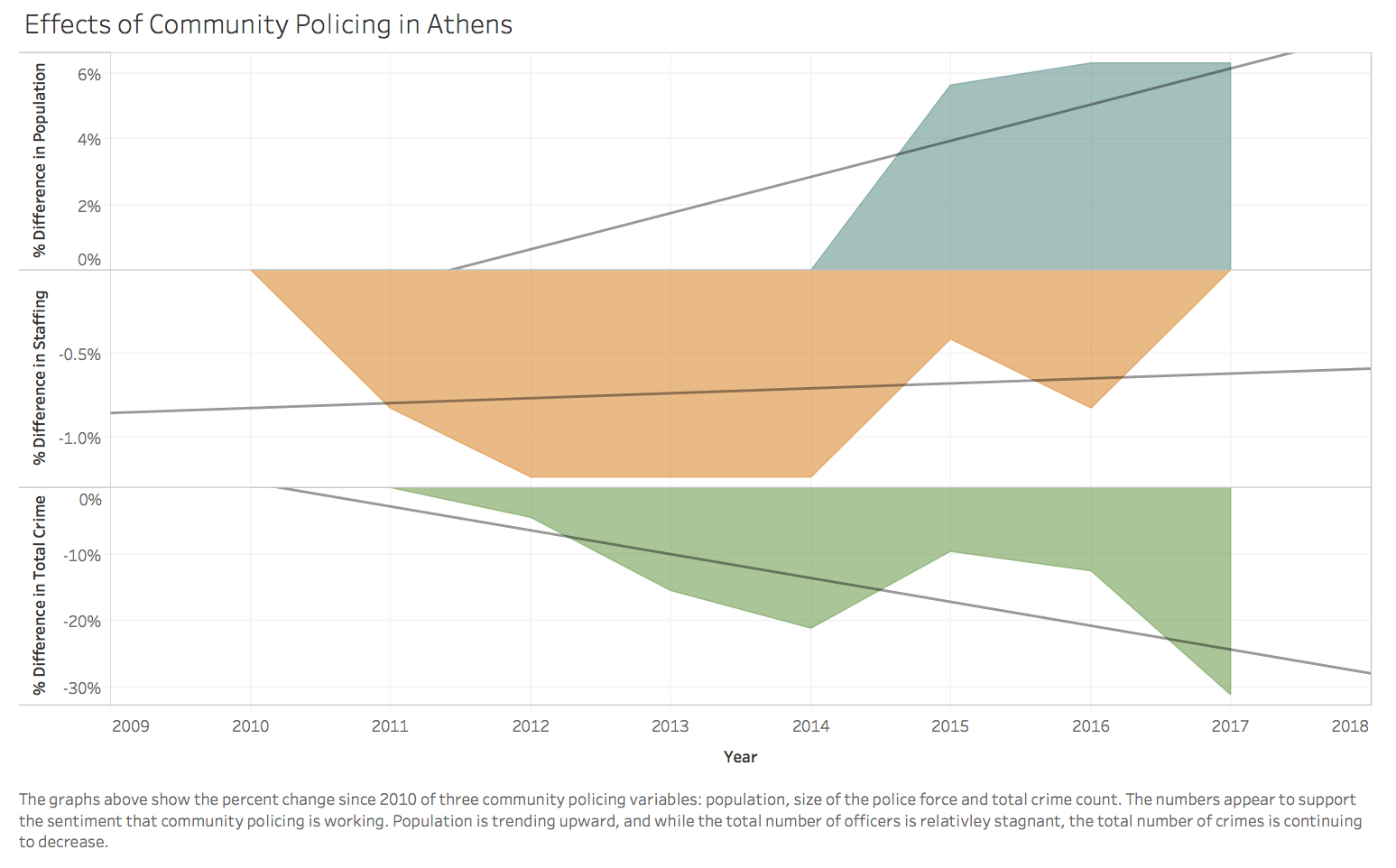 Source: FBI Unified Crime Report
(Graph by RED Denty, red52542@uga.edu)
For an interactive version of this graph, click here.
By RED Denty, Connor Richter and Nate Bramel