ACCPD works to improve mental health response procedures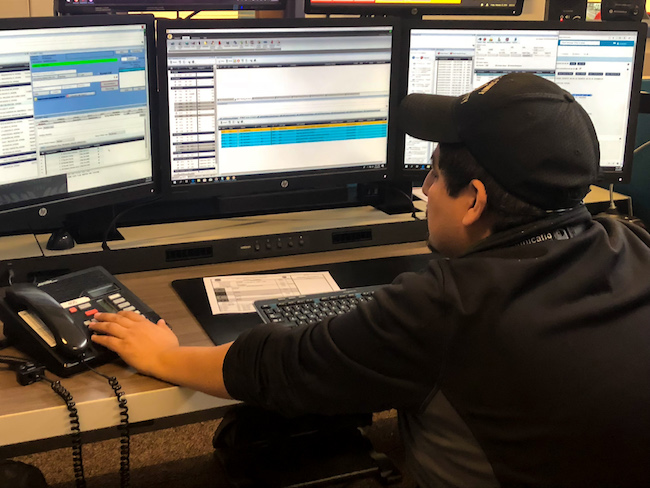 Story written and produced by: Amy Scott, Alexandria Ellison and Ashlyn Webb
ATHENS, Ga. — Athens-Clarke County Police linked approximately 140 citizens back to mental health resources in 2018, continuing their 2016 initiative to lower the incarceration rate of the mentally ill.
This is due in part by the ACCPD's 2016 mental health collaboration and Georgia's Crisis Intervention Team training.The mental health collaboration is a partnership between ACCPD, the Clarke County Sheriff's Office, Advantage Behavioral Health and UGA's Fanning Institute. The collaboration was created to "examine policies, enhance interdepartmental communications, and enhance community support for more effective mental health services," according to an ACCPD press release. Its aim was to ensure individuals with mental illnesses and co-occurring substance abuse issues receive the appropriate mental health treatment, while keeping them out of prison.
In addition to the 2016 initiative, Georgia's Crisis Intervention Team training educates law enforcement officers through performance-based and instructional techniques in how to respond to an individual experiencing a crisis. While the training changes the type of work they do, Lieutenant John Radford, the supervisor of the team, said the amount of work is the same. 
"You still have to take them to the hospital, you still have to write an incident report, but our aim and goal is to help save people's lives and help keep them healthy," Radford said. "People with mental health tend to get in jail and stay in jail. We want to break that cycle."
Working to Breaking the Cycle
Clinical social worker Katie McFarland and Special Police Officer Robie Cochran work to break this cycle of individuals with mental illnesses staying in jail by teaching the Crisis Intervention Team program together and digging deeper into cases involving mental illness.
In 2017, McFarland and Cochran identified a total of 1,320 out of 18,042 cases involving mental illness. The two were then able to link 121 individuals to appropriate treatment, and this number increased by 19 in 2018.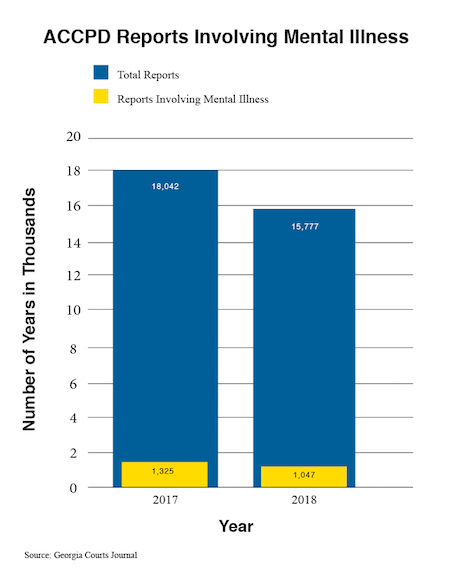 "[To do this] we work with the jail, the courthouse; we reach out to private practices," Cochran said. "We're getting a lot of success, our partnership network is really growing."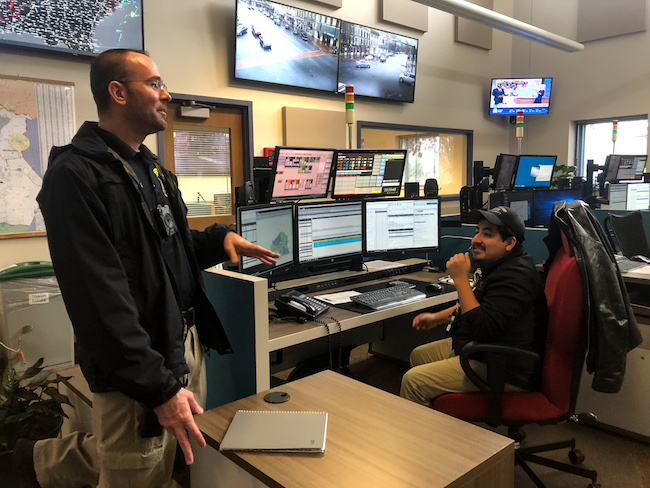 Currently, they are continuing to network in the community to ensure all citizens have access to appropriate treatment.
Radford said ACCPD hopes to create more partnerships in the department, like Cochran and McFarland's, so they can provide 24/7 services.
Next Step for the Crisis Intervention Team
The Mayor's recommended budget for the upcoming fiscal year includes funding for the addition of another team. With this expansion, the unit will have a total of four members and will be renamed the Mental Health Co-Response Team. Mayor Kelly Girtz said an additional team is needed in the community.
"One of the public sector supports we can provide is to ensure that people are getting to the available community resources as quickly as possible when they exhibit need," Girtz said. "In the upcoming 2020 fiscal budget I've programmed additional funds to double our police department's Advantage Behavioral Health Outreach unit, which has been underway for a couple of years and really is a model in the state."
The final budget will be adopted by the Mayor and Commission on Tuesday, June 4 at 6 p.m. in the City Hall Commission Chamber.