Demand for IUDs Triples Since 2016 Presidential Election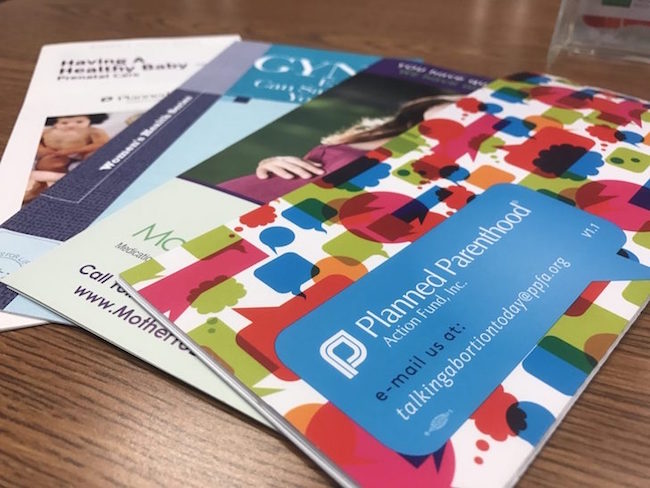 ATLANTA, Ga. – Demand for intrauterine devices (IUDs) has gone up 300% within the seven weeks following the election of Donald Trump as president of the United States, according to Staci Fox, Planned Parenthood Southeast president and CEO.
Fox believes more southeastern women have been coming in for long-acting and reversible forms of birth control such as IUDs because they fear losing access to birth control during the Trump presidency. While on the campaign trail, President Trump made a statement about his desire to cut federal funding for Planned Parenthood. According to Planned Parenthood's 2013-14 Annual Report, the funding provides the organization with 41% of its revenue.
"We're talking about a healthcare crisis," Fox said. "Whether that's a national crisis or a very personal crisis, when you lose your healthcare provider, that's a really big deal."
Fox said the possibility of a federal funding loss worries her greatly, as the majority of their patients are poor women of color living in areas in which there are no other women's healthcare providers. Nonetheless, Fox said urging patients to consider long-term birth control goes against Planned Parenthood's core values.
"I wouldn't want a woman to feel afraid and feel like she had to use a method of birth control that might not be best for her or that she might not be comfortable with," Fox said.
Google Trends shows that the number of people searching for information on Trump's Planned Parenthood policies spiked during two major points within the past year: after Trump's election as president on November 8th, 2016, and after his inauguration on January 20th, 2017.
University of Georgia student Hannah Norton relies on Planned Parenthood to help her with the high price of birth control pills for her irregular menstrual cycles. Norton said she does not have a parent to claim her on a health insurance plan, and the price for birth control pills even with the Affordable Care Act is around $280 a month. With the help of Planned Parenthood, however, Norton pays only $8 a month. Norton said that although she does fear that Planned Parenthood will be defunded in the future, the $650 required for long-term birth control methods is too high for her to pay out of pocket.
"I talked about it with the woman that prescribed me with my birth control, and she said it's a great option, especially if you know that having a kid in the next 3, 5, or 10 years is not a viable option for you. But also, $650 is two months of rent for me," Norton said.
Planned Parenthood's 2013-14 Annual Report shows that contraception makes up a third of Planned Parenthood's medical services, while abortion makes up 3%. Fox said that southeastern women have not been taking any steps to prepare for a loss of Planned Parenthood's other services, such as cancer screening, sexually-transmitted disease and infection testing, and prenatal care.
Elizabeth Greenewald, administrative director at Georgia Right to Life, shares that the organization does not have an issue with the use of IUDs or birth control pills, but it does oppose any contraception after conception.