Female athletes with ACL injuries struggle mentally and physically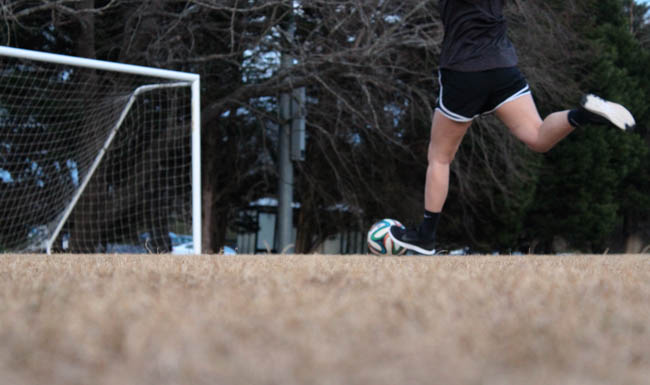 Athens, GA — Student athletes who tore their anterior cruciate ligaments (ACLs) while playing a sport in high school claim that they grapple with mental and physical challenges during the continuous healing process.
Raechal Blitchington had two ACL injuries from soccer. The 20-year-old public relations major from Richmond Hill had her first ACL injury playing soccer seven years ago just before going into high school. Blitchington had surgery that July, ending up with a screw in her left knee. But an ACL tear in her right knee put her out of the game. Her second surgery included a hamstring graft which made the healing process more painful physically but she said even the mental struggle was much harder the second time.
"I was pretty mentally defeated at that point after I did so much work the first time to get strong," Blitchington said. "Especially because this was the second contact injury which was even more rare."
A study published in 2013 from the Journal of Athletic Training found ACL contact injuries were less likely than non-contact ACL injuries in female soccer players. However, Blitchington's ACL tears were both a result of contact.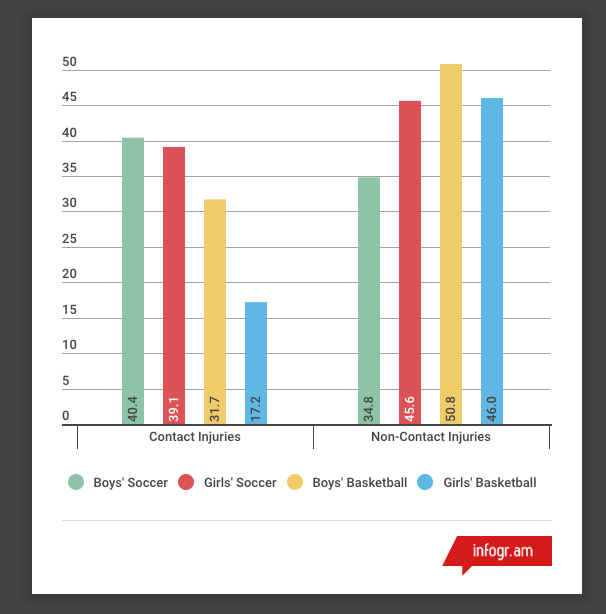 The graph above displays the percentage of  non-contact injuries to the ACL compared to contact injuries in sex-comparable sports. The graph displays information collected from a study by the 2013 Journal of Athletic Training. 
Another female athlete, McDonald, also tore her ACL when she collided with another player. In 2013, she ran to first base in a softball game for Gordon Lee High School and failed to avoid the first baseman from the opposite team. The 20-year-old nursing student underwent her first surgery during her senior year of high school and a year later tore the same ACL again. Over the past three years, she tore her ACL twice, her meniscus three times and underwent surgery on the same knee a grand total of four times.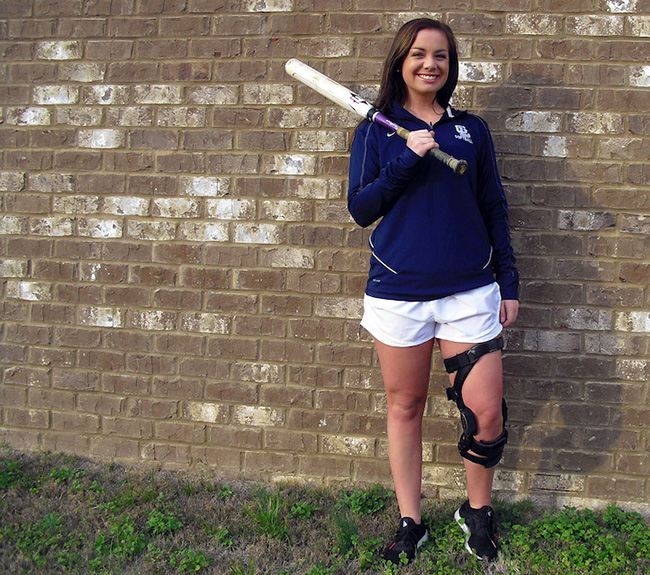 "I'm hesitant doing any type of jumping or any type of squats," McDonald said. "It's always in the back of your head that you think, 'If I land on this the wrong way then I am going to be back to square one'. It has been a constant uphill battle trying to get my leg back to the way it was before."
Ashley McDonald takes listeners back to the moment she tore her ACL during her senior year of high school and how her mindset on her injury has changed four surgeries later.
McDonald's story is not uncommon among female athletes. According to a study conducted in 2013 by the American Orthopedic Society of Sports Medicine, female athletes who have undergone reconstructive ACL surgery demonstrate more than a four times greater rate of injury within a 24 month time period following surgery than other healthy female individuals.
However, there are ways of preventing ACL injuries in not only female high school athletes but all athletes in general. Through balance exercises, plyometric work and weight training a high school athlete can reduce their risk of sustaining an ACL injury.
This video breaks down how head coach Chris Hulse is preventing ACL injuries on the Clarke Central High School girls' soccer team.
Ultimately, exercises for ACL prevention do not completely take away the risk of ACL injuries in female athletes. And whether the injury is sustained through contact or non-contact, the injury itself is so extensive that many female athletes have a difficult time adjusting back to a normal life post-ACL surgery.
And while McDonald and Blitchington have never met, they agree once you tear your ACL, you can't go back to your knee ever feeling "normal" again. For both women, the recovery process is all about continually moving forward.
"You just have to think and know that there is a reason," McDonald said. "You can't be mad, you can't be upset, you just to deal with it and keep going."