Georgia's Entertainment Industry Brings On-Set Opportunities for UGA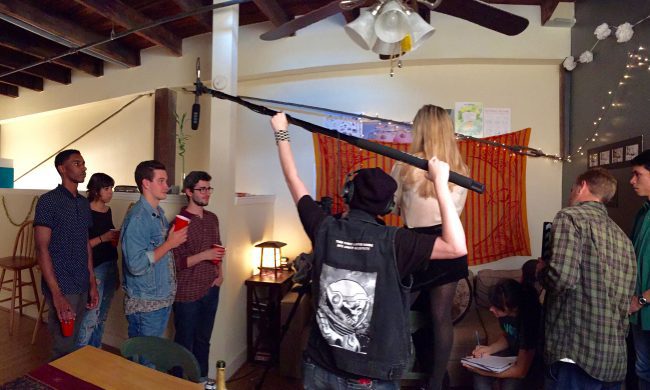 Athens, Georgia – The state's thriving entertainment industry has increased the amount of on-set opportunities for University of Georgia [UGA] students and faculty, and grown an interest for those interested in the field to stay in Georgia post-graduation, according to UGA professors and undergraduates.
The peach state's production of television and film has earned third place worldwide behind Los Angeles and the United Kingdom, according to a 2015 study by FilmL.A. Inc., the official non-profit film office for L.A. George Contini, UGA Associate Professor in the Department of Theatre and Film Studies, has seen students who initially move to L.A. migrate back to Georgia for roles in production. He feels that him and his fellow actor friends are guaranteed to be cast in at least one minor role throughout the year.
"When this [entertainment] boom started happening, I got an agent and have been going to auditions. I keep myself current and know what is going on. That then directly applies to my teaching, by being able to say, 'I was literally at an audition and call back yesterday. I can tell you who this casting director is and what they want to see,' so my acting and teaching career definitely do tie together," Contini said.
Georgia's Department of Economic Development describes that scenery for shooting is the state's main contribution to entertainment production. The department claims that Georgia's landscape is attractively diverse, ranging from the city, coastal beaches, marshes, farms, and mountains, all within driving distance. According to Kyle Rehl, Mass Media Arts student at UGA, the development and pre-production of T.V. and film still primarily takes place in Los Angeles and New York, whereas the state's tax credits for production bring the majority of on-set work to Georgia.
"I have a cousin who got a job to work on an Indie film near Atlanta, and he actually invited me to visit him on-set. While talking to production assistants, it sounded like there are way more opportunities in Atlanta for production now than there were five, ten years ago. It is starting to take away from bigger markets," Rehl said.
Entertainment Production Comes to Athens 
The entertainment hub in Atlanta is tricking into Athens. Connor Pannell, Entertainment and Media Studies [EMST] student at UGA, shared that Trouble with the Curve, featuring Clint Eastwood and Justin Timberlake, as well as The Spectacular Now, featuring Miles Teller and Shailene Woodley, were both shot in the college town. Pannell found inspiration from these movies to seek out various set locations for his upcoming student film, The American Myth.
"It seems like film production in Athens is only getting bigger and influencing the towns around us to also be friendly for filming," Pannell said.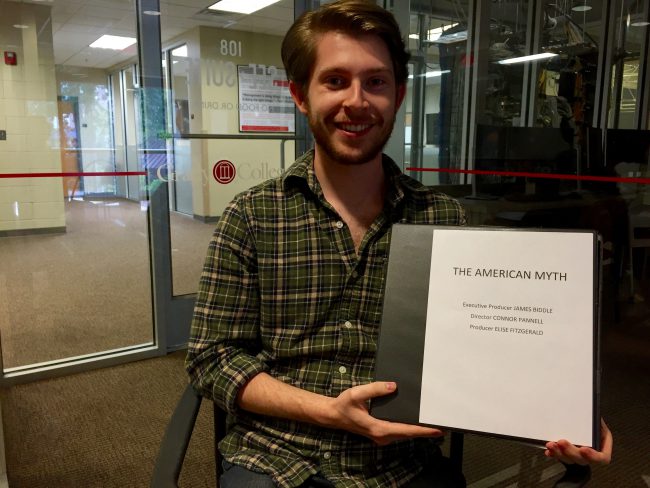 There are ways to get hands-on experience for filmmaking right on UGA's campus. Beth Marcinko, an EMST student, thinks that the videography internships offered in departments across campus are beneficial for students wanting to go into the entertainment business. Allison Krausman, another EMST major, is researching the Office of Sustainability's video internship to work towards her dreams of working in content production for National Geographic.
"Departments on campus are looking to expand their media presence. If a student is interested in promoting a certain aspect of UGA life through video, there is usually some way they can get involved," Marcinko said.
Videography is required for EMST students, as creating a student movie is their semester long project. Marcinko and Krausman are on the same production team for a short film called FratBoy FreakOut. Krausman thinks that although student films operate on a smaller scale than "real world" moviemaking, developing the skills to work with other people and handle problems as they arise are very useful.
"A lot of students want to try out the different roles in production, so they have the opportunity to do so. Since no one really has a firm set of skills yet, everyone is willing to switch around and give everybody a chance to develop," Krausman said.
Students Face Obstacles During Filmmaking
Each student film is awarded a budget. Costs include: meals for cast and crew, shooting spaces, renting equipment, special effects, props, and more. Krausman said that in the EMST introductory courses, students work with an imaginary budget. For upper division EMST courses, students have the chance to actually fundraise. Indiegogo and Kickstarter are popular crowd funding platforms that film students at UGA use.
"FratBoy FreakOut is different because we are partnering with Turner Entertainment Networks. We did research for Turner at the start of the semester and got a 400 dollar budget in return," Marcinko said.
The biggest and most common challenge that UGA students face during student film production is balancing responsibilities for other classes and organizations. Marcinko shared how professional production employees, in contrast to students, are able to more fully dedicate their focus and time into their careers. Marcinko also mentioned that maintaining a social life and friends outside of her film projects during college was necessary.
Both Pannell and Professor Contini believe improvements are needed to facilitate greater success in entertainment jobs for students. According to Contini, the UGA Grady College of Journalism and Mass Communication and the Department of Theatre and Film lack facilities. Contini felt that the opportunity to converge theatre and Grady students was lost after his camera studio classroom was shut down for storage. Pannell said that in order for Grady to become a "powerhouse", UGA needs a standard sister organization to directly funnel talented students into the professional workplace.
Contini hopes for continual growth in the Georgia entertainment industry, as he has observed how college students, graduates, and faculty are heavily relying on the production and on-set work for their careers. He warned how "just as quickly as it can come, just as quickly as it can go."
For a behind-the-scenes look at UGA student films, click here to see on-set pictures and student commentary.