Georgia Menstrual Product Non-Profits Aid Trans and Non-Binary Visibility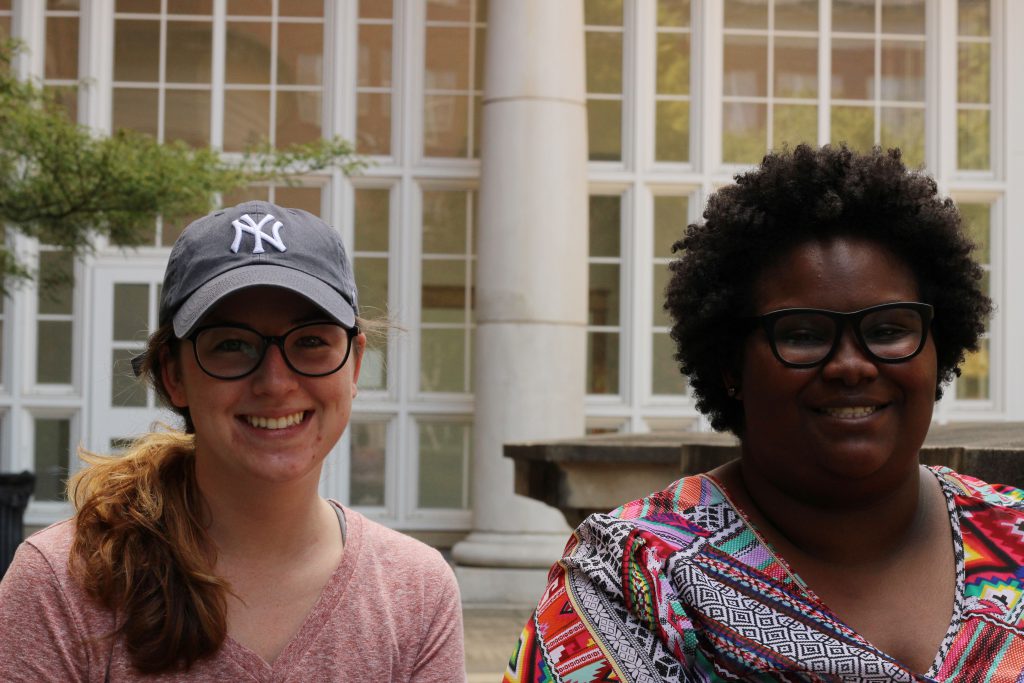 ATHENS, GEORGIA – Two Georgia non-profits that collect menstrual products for local homeless populations have implemented inclusivity memorandums for beneficiaries of their menstrual product drives.
The Peach Coven, an Atlanta based non-profit, and (fem)me, a non-profit formed in 2015 by four University of Georgia students, organize drives and donate the products to homeless shelters and service centers in Atlanta and Athens respectively. Sarah Belle Miles, founder of The Peach Coven, said that inclusivity has been a big focus for the organization since it was founded in 2016.
"That has basically been our objective from day one…It's common in grassroots organizations in the south—to be intersectional and completely inclusive—but the larger scale organizations and privately owned shelters aren't necessarily like that," Miles said.
An issue that is national in scope
According to the 2015 U.S Transgender Survey, a study conducted by the National LGBTQ task force and the National Center for Transgender Equality as a follow up to another similar study conducted in 2008 and 2009, more than one-quarter (26%) of those who experienced homelessness in the past year avoided staying in a shelter because they feared being mistreated as a transgender person.
"Those who did stay in a shelter reported high levels of mistreatment: seven out of ten (70%) respondents who stayed in a shelter in the past year reported some form of mistreatment, including being harassed, sexually or physically assaulted, or kicked out because of being transgender," the report stated.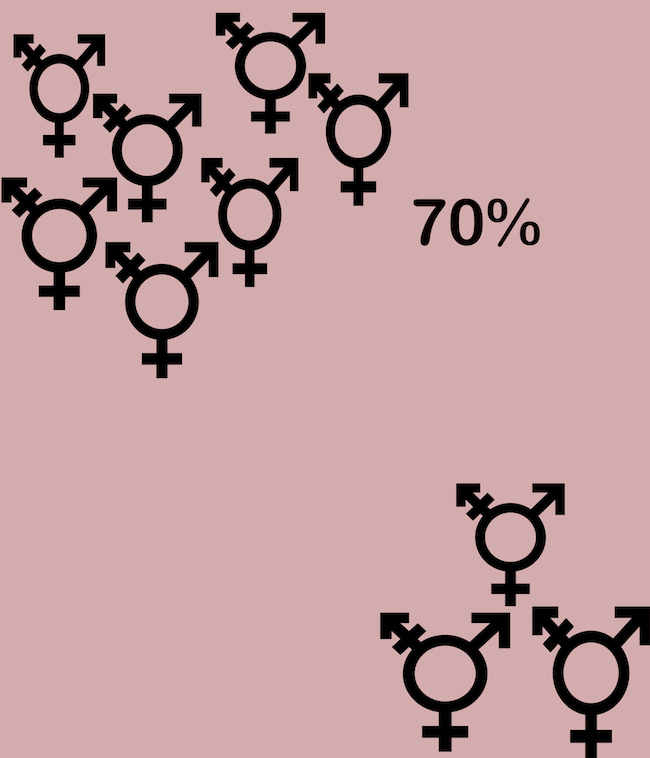 Seven out of ten respondents to the 2015 U.S. Transgender Survey  who stayed in a shelter in the past year reported some form of mistreatment. (Graphic/Andrea Wunderlich/acw85441@uga.edu)
Local non-profits are combating potential discrimination
Both The Peach Coven and fem(me) partner with local organizations to host drives and collect menstrual care products. The Peach Coven donates in bulk while (fem)me distributes pre-assembled kits that contain products like pads, tampons, sanitary wipes, and educational materials.
According to Miles, identifying as trans or non-binary can affect a person's ability to seek adequate shelter or obtain essential menstrual care products. To combat potential discriminatory practices by homeless shelters and service centers, Miles and other Peach Coven co-directors have begun to vet organizations before they work with them. An inclusivity disclaimer is attached to all Peach Coven emails. Organizations that fail to utilize inclusive language and practices do not receive products collected by The Peach Coven.
The other side: How one Athens christian outreach center deals with transgender and non-binary patrons seeking menstrual care
Below is a video package containing footage from The Sparrow's Nest Mission, a christian ministry and day service center located on Prince Avenue as well as recipient of fem(me)'s bulk donations that distributes menstrual products to those in need. I sat down with Lucy Hanson, The Sparrow's Nest volunteer, to learn how The Sparrow's Nest goes about distributing menstrual care products to those in need in the Athens area. 
Current Executive Director of (fem)me, Audrey Elliott, a 4th year International Affairs major at the University of Georgia from Lawrenceville, Georgia, said (fem)me also requires any partnering organizations to share the same inclusive, intersectional values.
"It's something that we're always working to improve, but when we partner with an organization we ask them to sign a memorandum of understanding with us. The idea behind that is they're not going to deny a [menstrual product] kit to anyone based on race, gender, sexual identity, or anything like that," Elliot said.
According to (fem)me's Audrey Elliott, period product access should be considered an issue of basic human rights. She stated that access to something as basic as menstrual care is essential.