Athens Vinyl Sales Significantly Increase In Past Decade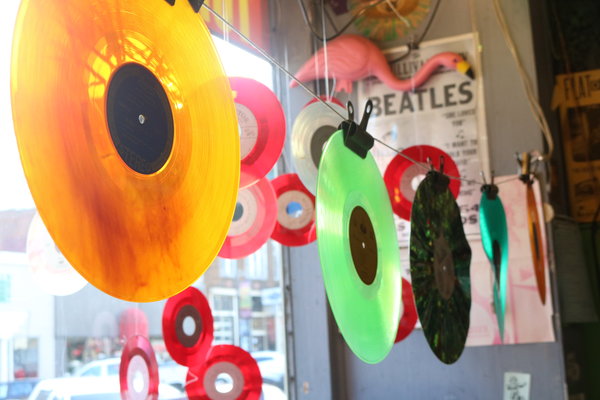 Athens, GA –  In the last decade, there has been a 37 percent increase in vinyl record sales, according to Athens music industry professionals.
Nate Mitchell, manager of Wuxtry Records in downtown Athens, explained that he has noticed the resurgence of vinyl sales at his store during the past ten years. Mitchell pointed out that, in 2006, vinyl sales only made up 33 percent of his total store sales, whereas CDs were about 66 percent. Now, vinyl sales account for nearly 70 percent of total store sales at Wuxtry.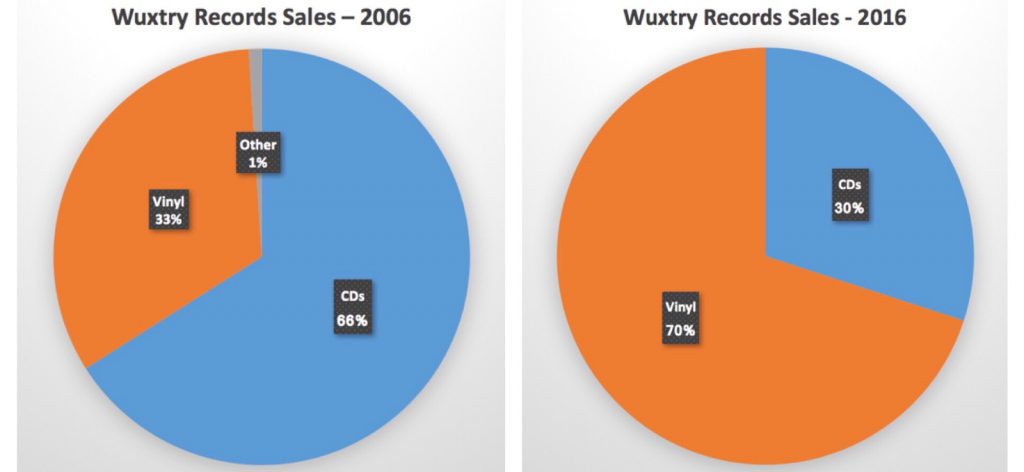 The popularity of vinyl records on the Internet has increased in 2016. The graph below shows that google searches in the United States for the term "vinyl records" spiked in December 2016.
"It's been really good," Mitchell responded when asked about business at Wuxtry Records Store. "There are high sales, but it can be slow at times too."
The rise of vinyl era hit Athens, Georgia around 2006 and local record stores saw the benefit. A vinyl enthusiast from the University of Georgia explains why he prefers to listen to vinyl during a digital age in the link below.
The revival of vinyl has been linked to listeners' emotional experience while engaging with a record. According to Time Magazine, many people enjoy the "tangible aspect of vinyl." Alyssa DeHayes, a University of Georgia professor, Riot Act Media publicist and Arrowhawk Records owner, noted that the level of engagement with vinyl creates a unique attachment to a record.  She adds that a record is like an artifact, allowing listeners to embrace the past and spend an entire afternoon immersed in the old times.
"Vinyl is an emotional, nostalgic, souvenir of a live show that you went to or a period of time in your life that stands out," DeHayes said. "This creates an even better listening experience. Listening to music on physical formats changes the relationship with that album."
Todd Ploharski, owner of Lo Yo Yo Stuff in Athens, believes listening to vinyl records serves as a way to connect with older generations. Specifically, Ploharski noted that college students use vinyl records as a way to bond with their parents.
"Well this is the first generation to actually embrace their dad's music," Ploharski said. "It used to be that what you liked was what your parents hated. And we really don't see that much of that anymore. So it's nice to see generations listen to the same music."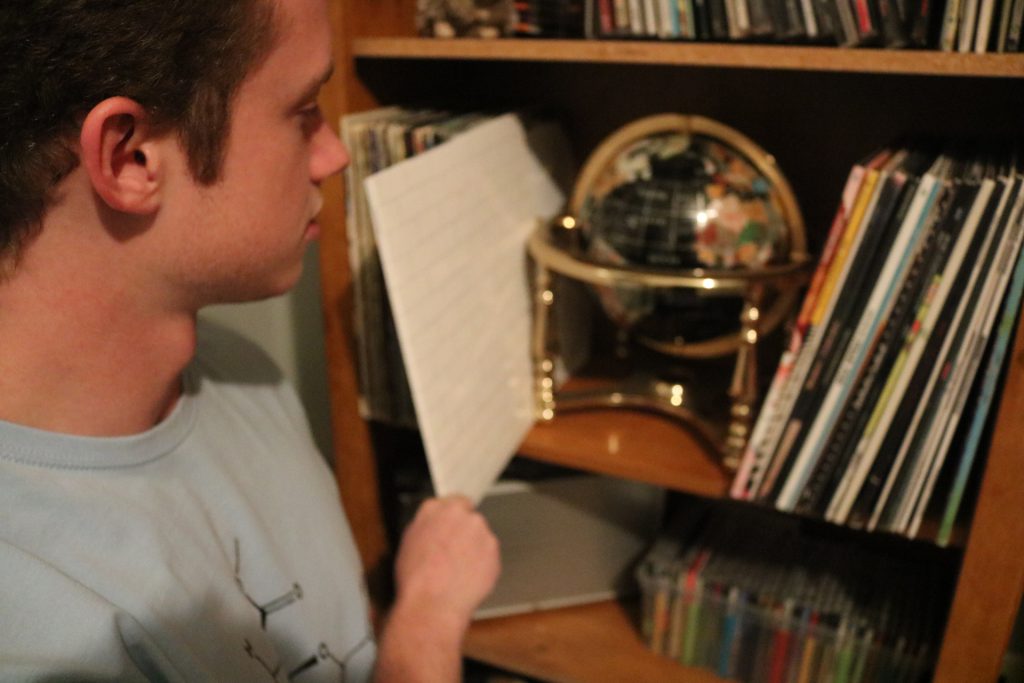 Chance Calderhead, 20, takes a look at his vinyl collection at his apartment in Athens, Georgia. Calderhead started collecting records as a child with the influence of his parents. (Photo/Stacey Ward, slw69405@uga.edu)
Athens music industry professionals predict vinyl will continue to be popular in the years to come. According to The New York Times, vinyl is a "quintessential luxury" during an era where the music business is constantly changing.
Honeywell, a progressive rock band in Athens, Georgia, shares their experience with vinyl and how Athens' music has shaped their sound.