Athens Students Succumb to Social Anxiety Through Technology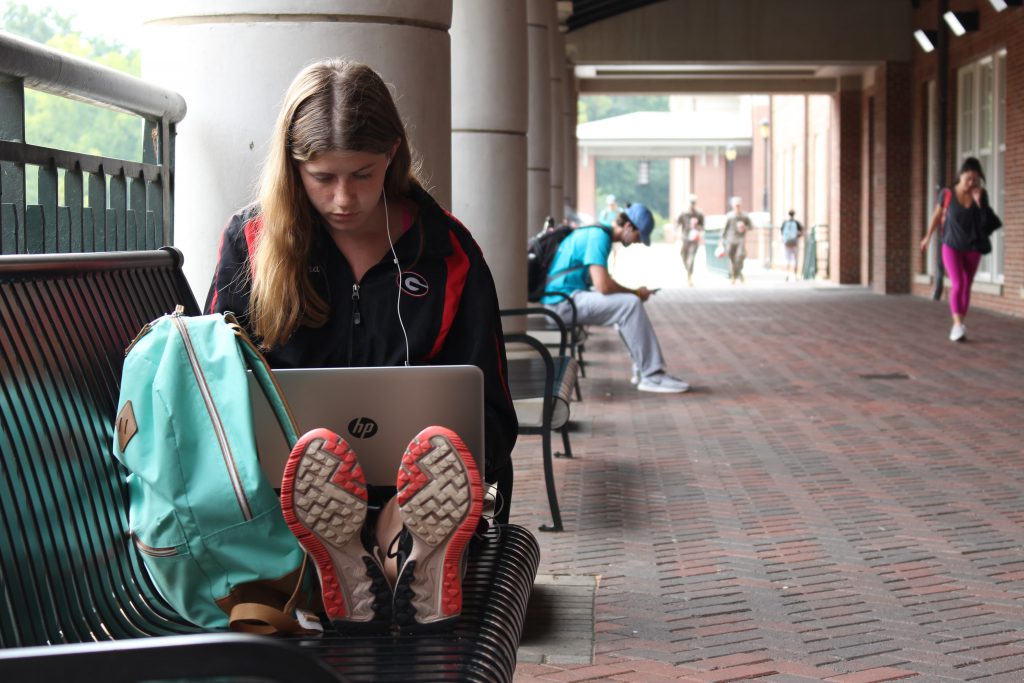 ATHENS, Ga. — According to a short survey carried out by the authors of this article, students in Athens have fallen victim to the effects of social media, which have manifested through the emerging prevalence of technological dependency within the millennial generation.
Out of 73 surveyed students at the University of Georgia, 90.41 percent of participants admitted to sleeping with their phone next to their bed. A staggering 76.71 percent felt that technology had taken hold of their lives.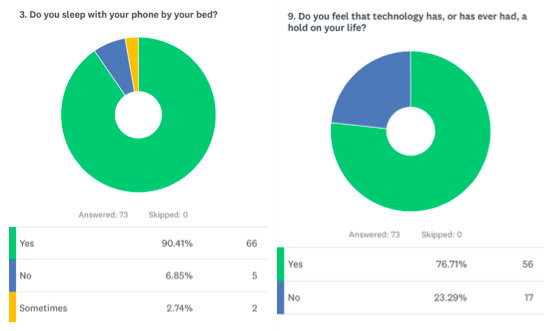 The above image depicts two pieces of data collected from 73 students at the University of Georgia. (Data collected by Caroline Lindsay and Alexa Gilomen, cgl35035@uga.edu and alexagilomen@uga.edu)
Sumona De Graaf, an adjunct professor of psychology at the University of Georgia, explained that the obsession with technology has adversely altered the way young people interact with others, which is holding them back in the workforce. According to her, generation Y has become accustomed to instant gratification through the use of technology, which drives them to seek success and personal growth at a much more rapid rate.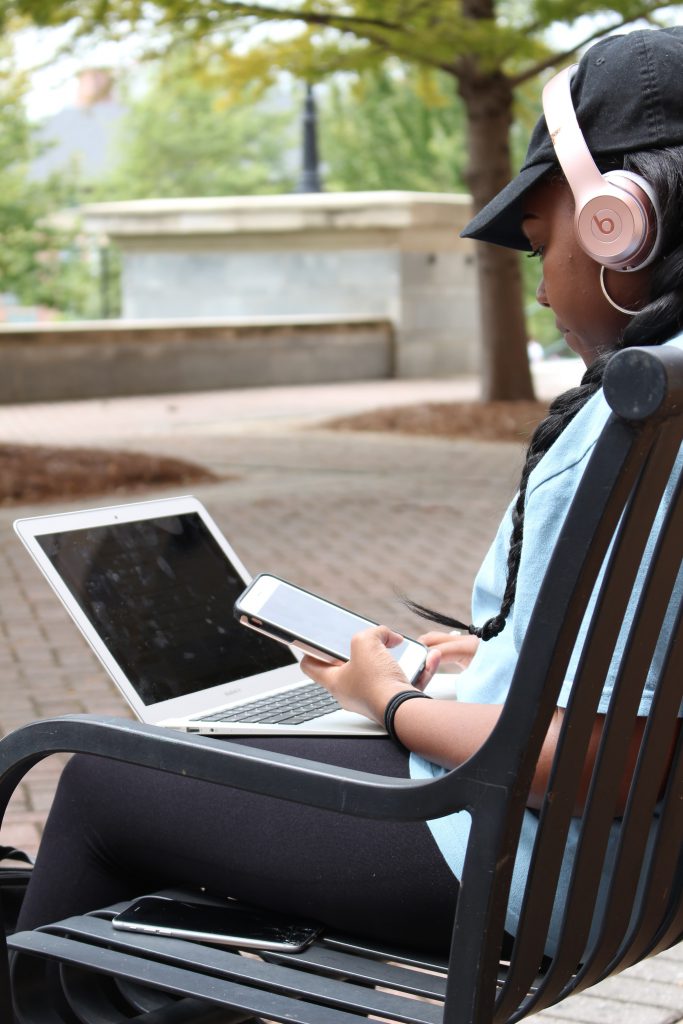 "This generation has been raised to where when they want something or need something, it's at their fingertips," De Graaf said.
She explained that millennials are looking to make an immediate, positive impact wherever they are — when that doesn't happen, young people will leave their jobs or will often become depressed.
The University of Pittsburgh Center for Research on Media, Technology and Health found in a national survey of 1,787 young adults, that those who report using seven to 11 social media platforms had more than three times the risk of depression and anxiety than their peers who use zero to two platforms. These young people are also more inclined to be socially inept, especially in a professional environment.
Greg Vessels, a former student of psychology and current Georgia Soft Goods Education Foundation Distinguished Professor believes that, in the business world, social skills are "critically important." Millennials are lacking these imperative communication skills, which Vessels attributes to their inability to interact outside the realm of social media.
"We have a tendency to use our cellphones as a defense mechanism… if you're out and around people and uncomfortable, you tend to look at your phone so you don't have to make social         contact," Vessels said. "Social media has become a crutch."
Two out of three millennials admit that they are lacking social skills, according to data provided by SWNS Digital. The study reveals that the social media dependence of young Americans has become severe — out of 2,000 millennials studied, 65 percent revealed that they are not confident during face-to-face situations.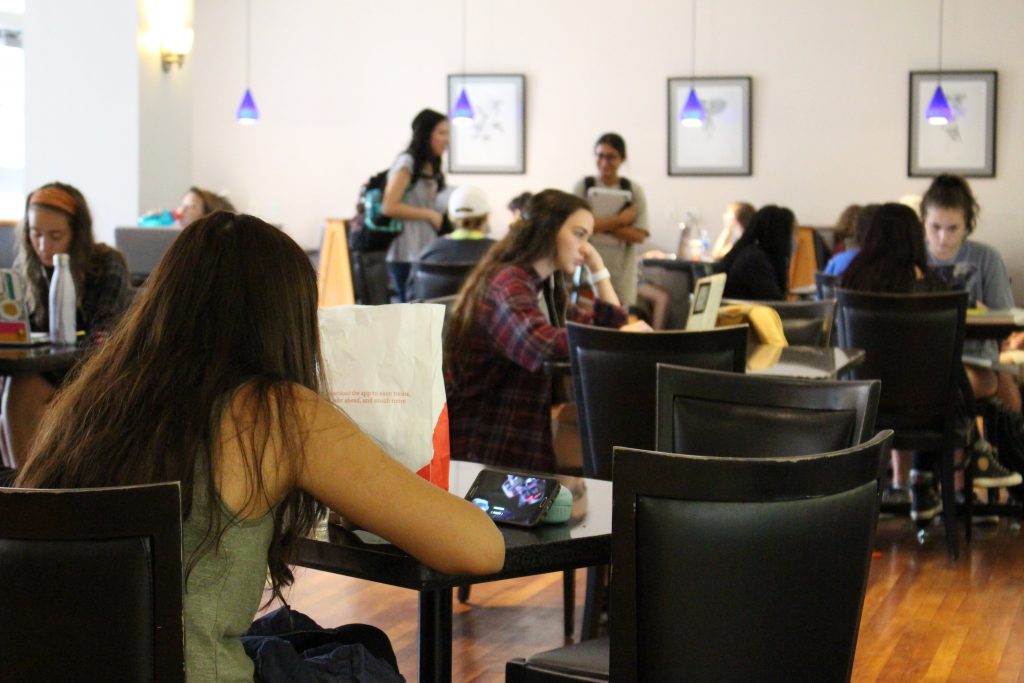 Rachel Cleypool, 21, a senior nutrition science major at the University of Georgia, from Roswell, Georgia, watches Netflix in the Miller Learning Center in Athens, Georgia, on September 14, 2017. (Photo/Caroline Lindsay, cgl35035@uga.edu)
Want to know more about the effect of social media on the millennial generation? Click below to listen to excerpts from interviews with Sumona De Graff and Greg Vessels.
By: Alexa Gilomen and Caroline Lindsay